Save up to 95% of your time on managing and analyzing ordered items in your Magento store.
Add a simple and intuitive, yet efficient, extension to enhance your orders management possibilities.
Extension empowers you to analyze sales from ordered items/products perspective
Extension allow you: see aggregated list of ordered items, improve orders preparation and management process, quotation for warehouse or supplier preparation.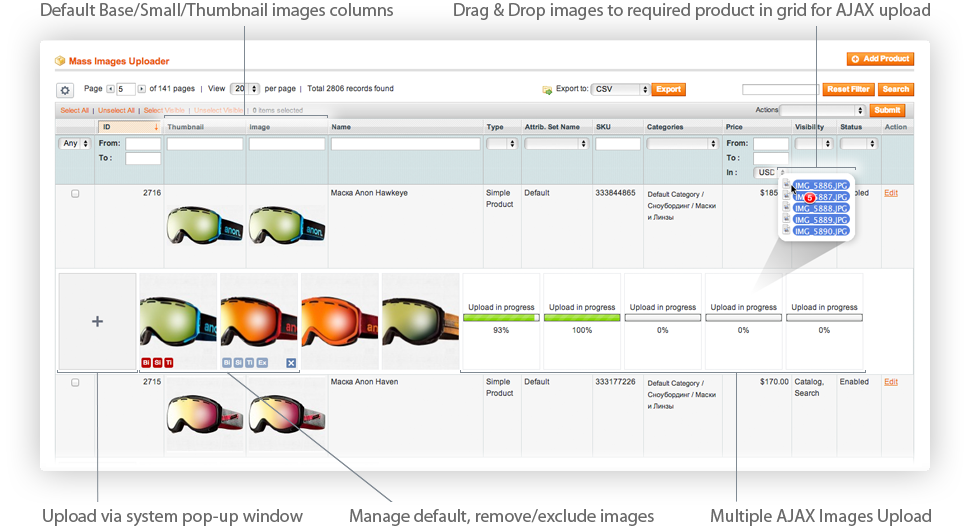 The idea of orders aggregation or packing makes you tremble, and analysis of products sold or prepare orders for suppliers turn your life into hell? No wonder if you're using a standard Magento merchandise tool. Having dozens of thousands goods sold you can spend long weeks on fully manual orders preparation. Meanwhile you can install Order Items Grid and do it in a couple of minutes!
Order Items Grid extension comparing to standard magento order manage (order grid) list of ordered items. It may help you analyze in which amount was products sold to make projection for next week/month or any other select time period and prepare orders for your suppliers based. On other hand if you have warehouse it might be helpful to see aggregate list of products - so you can go to warehouse with list of products (including sku/qty) pick this products and move back to packing according to orders.
Doing successful online business today is all about flexibility and change. Download Order Items Grid extension now, and let your store work for you!

Arrange your screen and stay focused only on required order items data and images at current time.
For your convenience Order Items Grid allows you to select which columns you want to see in the ordered items grid at the moment. For example, if you have are interesting in sales of new products, you can simply write products sku with comma separator for filtering products by SKU's and focus only on new added products.
The ultimate filtering features for prompt and correct products (ordered items) selection.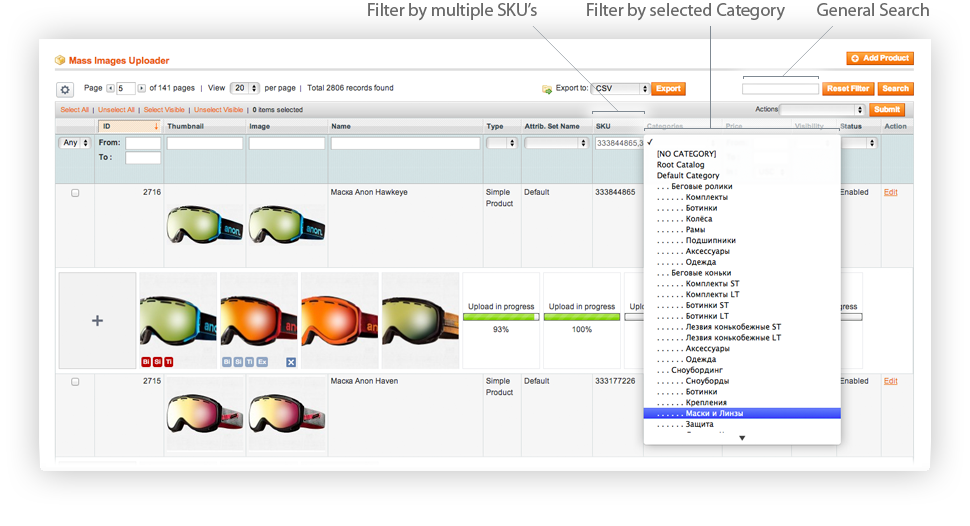 Order Items Grid optimizes the process of wisely managing the store by providing improved search & filtering features for making search process more agile and accurate. It provides features to make search by multiple SKU.
Feel free to choose the way you search!